AI - Face Detection Tools
Detect faces in pictures and videos with AI and use this data to generate new Content or Screen Overlays.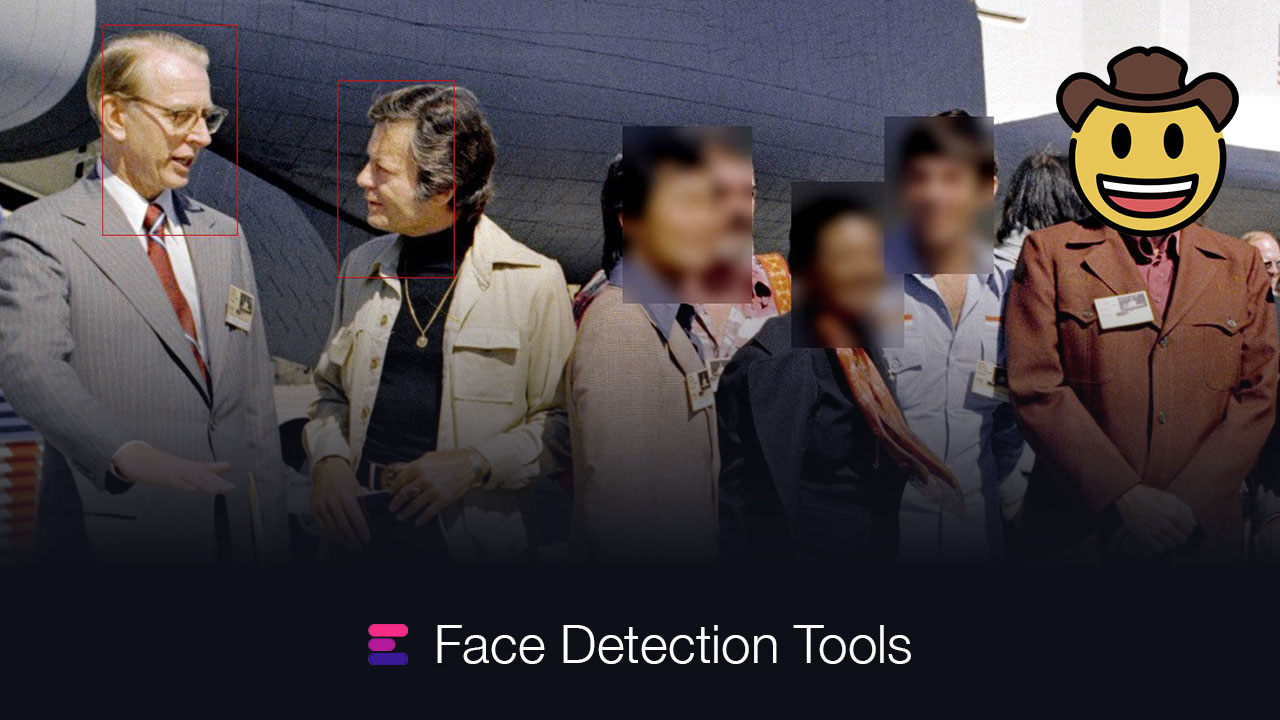 in progress...
Detect faces & draw box around
Original
Download

Draw box around face
Download

Extract faces as single images

Extract faces
Download

Import formats
Image: JPG, JPEG, PNG
Video: MP4, MOV, AVI, MPEG
Export formats
Image: JPG, PNG, PNG ALPHA (Overlay only)
Video: MP4, MOV
Disclaimer
EditingTools.io does not own or host any of the algorithms used. We provide clients with an easy-to-use service to access Machine Learning models. Since the processing is done by a paid rendering service, AI credits are required to use this tool. We try to offer the service as cheaply as possible and prices may decrease over time. We are continuously looking for more models and better service providers.
Emoji Image License
Emoji characters displayed on EditingTools.io belong to their respective font creators. Some emoji designs exist with various licensing options. Unless otherwise stated, emoji images are © copyright, and enquiries about commercial licensing of emoji images should be directed to their respective font vendors. Also check openmoji.org which offers emojis under CC BY-SA 4.0 license.





Tags
AI Tools
Image
JPG/JPEG
PNG
Premium Tools